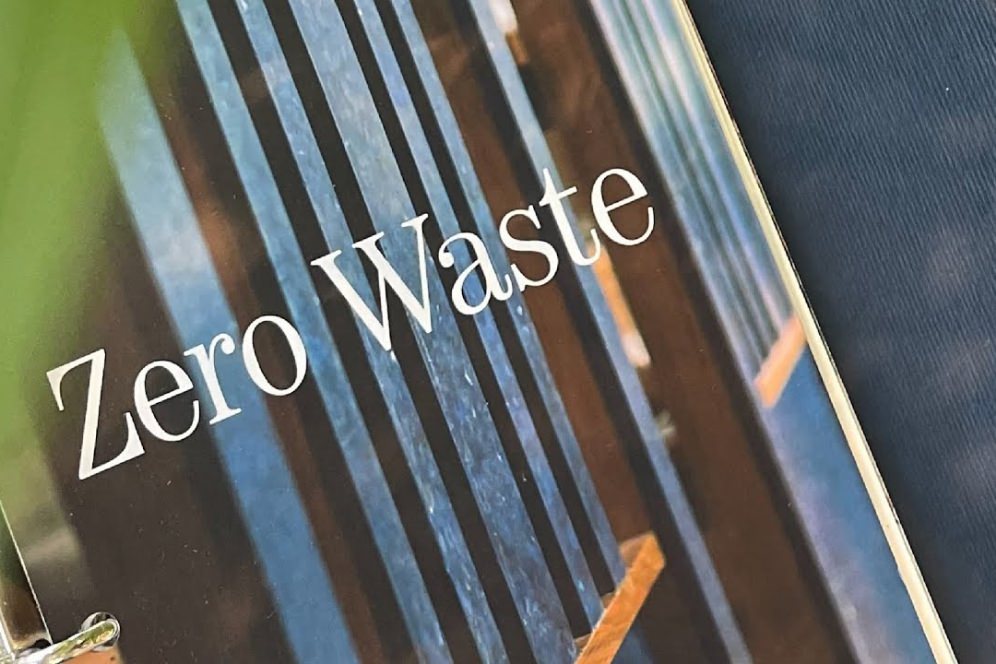 Along with sustainability and local sourcing remaining a priority in our restaurant, zero-waste is another challenge that we hope to conquer. We adopted an official Zero Waste Plan with 4P's Cambodia project in February 2021, which outlined new goals that would lead us to becoming completely zero-waste in the future. We all know it's a difficult goal, but we must act regardless of how difficult it is.
Story of "Zero Waste" store
In July 2021, our first overseas 4P's store opened in Phnom Penh, Cambodia. Faced with Cambodia's garbage crisis, we implemented a daring concept: zero-waste. We pioneered the movement from the ground up by adhering to the 5Rs – reduce, reuse, repurpose and recycle. We transform our restaurant's food waste into a new Zero-waste pizza. We turned the broken plates into meaningful works of art. We manufacture zero-waste tea from used lime peels. We run a Recycle Room where all trash is welcome from both inside and outside. We believe that by taking consideration and determination into every action, we can confidently move towards a future of no waste.
Waste
Report
Report 2022
This report details our waste management practices, achievements, and goals to reduce waste. It ensures transparency in our zero-waste approach, covering recycling, waste reduction, and partnerships with local organizations or facilities.
VIEW REPORT
Design
In partnership with Red Design, we created Phnom Penh's first Pizza 4P's store, blending modern and Khmer architecture. We designed a zero-waste restaurant following the 5R principles. We partnered with local businesses, ensuring transparency and inclusivity.

We partnered with Bloom Architecture to build 4P's BKK1, a project that reinterprets culture and tradition to create a modern place with zero-waste twists. In order to create useful items for the restaurant's construction and artisanal needs, we converted 8000 kg of plastic waste from the wreckage of the first store.

With the goal of delivering WOW, we have provided our Guests with a unique experience: an audio guide that allows them to explore and learn more about our zero-waste concept restaurant. We hope it inspires visitors to care more about the environment.
Waste Management
A sustainable pizza is created in the process of expressing a food circulation system, which is made from leftover egg shells, damaged rocket leaves and spice made from cricket powder. They are given to local producers to creatively produce the pizza.

We have a recycling room at Pizza 4P's Cambodia. Our goal is to sort and reuse or recycle 20 distinct types of garbage. This is where we collect waste from inside and outside the restaurants; guests are welcome to stop by and deliver us the waste.

Ceramic plates and a thermometer are recycled to create a work of art that is displayed at the entrance to 4P's Quayside. It is similar to Khmer architectural masterpieces from previous decades. This resulted in the plot being pieced together with new and unexpected inventiveness.