For Peace
Let's Make Smile!
Since 2011〜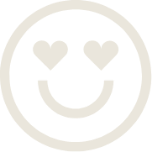 0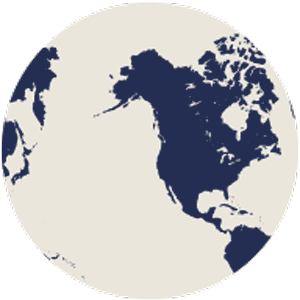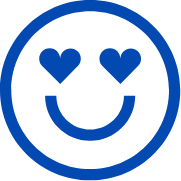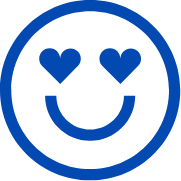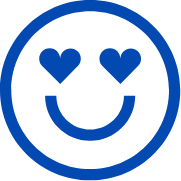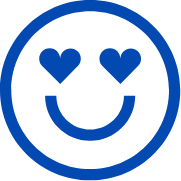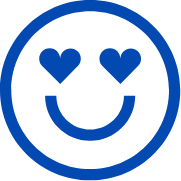 "WOW" is the highest satisfaction score received from all shops.
SMILE!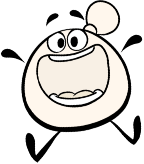 Pizza 4P's arose from a desire to bring people peace and happiness, two of the most fundamental aspects of modern life. The term "Pizza 4P's" translates to "Pizza for Peace," with the ultimate goal of making the globe smile for peace. We all deserve genuine smiles, pleasure, and a peaceful life.

Apart from delivering worthy meals made from sustainable resources, we want to encourage mindfulness and inner calm in our guests. We strive to make a significant contribution to peace and happiness, one smile at a time.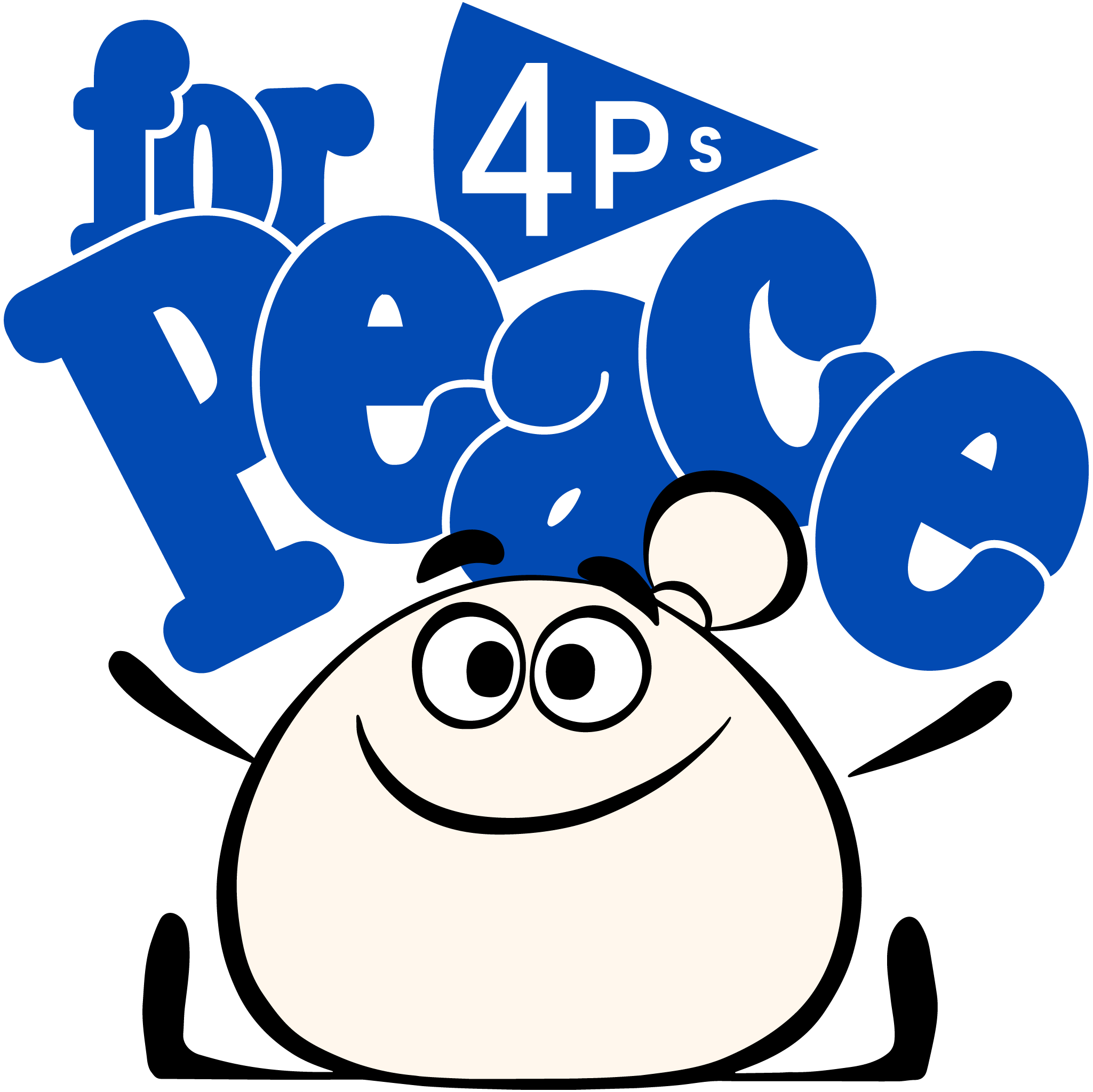 Vision
Make
the World
Smile for
Peace
At Pizza 4P's, the concept of making the world smile for peace goes beyond just serving great food. It is also to foster a world where individuals embrace each other with reverence, fostering deep appreciation for the earth, society, and our own existence.
Mission
Delivering
Wow,
Sharing
Happiness
We are on a mission to deliver wow and share happiness through our high-quality, creative pizzas, our service and the active engagement with the local community. With this mission, we hope to bring peace into everyone's lives, as it is the ultimate goal we strive for.
Company Info
4P'S HOLDINGS PTE. LTD
Address

10 ANSON ROAD #22-02 INTERNATIONAL PLAZA SINGAPORE
4P's CORPORATION
Address

Saigon Pearl, 92 Nguyen Huu Canh, Ward 22, BinhThanh, #PF 04-06A, Mezzanine, Topaz Building
Pizza 4P's (CAMBODIA) Co.,Ltd
Address

F02-01 Street 1 Presh, 12300, Preah Sisowath Quay, Phnom Penh, CAMBODIA
4P's INDIA PRIVATE LIMITED
Address

No.3275 12th Main Rd, HAL 2nd stage. Ward 72, Domlur, Bangaluru, INDIA (Store) / We Work (Office)
4P's Japan Co.,Ltd
Address

Azabudai Hills Garden PlazaD 1F 5−10−7 Toranomon Minatoku Tokyo Japan (Store) / 1-3-12 Nakameguro Meguroku Tokyo Japan(Office)
Representative

Yosuke Masuko
Numbers of Store

Total : 31
Vietnam

29
Cambodia

2
Employee Total

2825 (Vietnam & Cambodia at August 2023)
Contact
Founded

2011
Business Details

4P's, headquartered in Saigon, Vietnam. Our main restaurant, Pizza 4P's, has 39 stores in Vietnam and manages global franchises like IPPUDO and ABOUT LIFE COFFEE BREWERS. Our core products are food and beverages, specifically pizza, with key differentiators of "House-made cheeses," "Earth-to-people," and "Omotenashi" hospitality.
Member
Masuko is the Founder & CEO of 4P's CORPORATION, which he started with Sanae Takasugi. The first Pizza 4P's opened its door to begin their journey of wowing diners in 2011. Masuko sets the company's strategy to "make the world smile for peace" and drives Pizza 4P's mission to create a world where anyone can experience the "taste" of long-lasting happiness. Masuko has shared globally about entrepreneurship, how he delivers the peace platform through more than 30 restaurants and growing, and received numerous distinctions such as the World's 50 Best Restaurants by Monocle, Entrepreneur Award at the Tokyo New Business Conference, and notable mentions in world-renowned media such as the New York Times, the BBC, and Forbes. An ethos of sustainability, under Masuko's leadership, Pizza 4P's is the pioneer in making sustainability a part of everything we do — creating products our customers love with the planet in mind.

MASUKO YOSUKE / Japan

Founder & CEO(Chief Executive Officer)

Sanae Takasugi is the co-founder of Pizza 4P's. Sanae has a diverse education and cultural experiences from the time she graduated from Keio University in Japan, to her studies in the UK and China. Her global know-how of people and domain knowledge contributed to her playing a leading role in driving key strategic initiatives across all functions of the business. Previously, she oversaw the creation of 4P's business model, performance marketing through content creation, renowned food creative, and signature design, which are highly regarded as the essence of the 4P's identity and super-charged growth. Together with Masuko, Sanae believes in building a different kind of company. Through the lens of impacting communities around the world, she has been focusing on turning to education for fun (edutainment) to make learning more accessible as well as creating a new performance framework for the Pizza 4P's internal workforce based on deeply rooted values such as mindfulness and positive psychology.

SANAE TAKASUGI / Japan

Co-founder & Deputy CEO

Tuong Anh has been working in the financial and investment sector for more than 20 years in various management positions at Ernst & Young, Mekong Capital and Mekong Ventures. She enjoys everyday running to work, facing the challenges from continuous developments of the internal operation as well as unpredictable movements of the external environment, in peace.

BUI TUONG ANH / Vietnam

Chief Financial Officer (CFO)

He has been in the hospitality industry for more than 20 years. He possesses specialized knowledge in a number of F&B industry categories, including QC management, restaurant manager training, operation standardization, system optimization, and menu development. He joined Pizza 4P's in 2016 and has experience growing teams and developing restaurant operations. He is devoted to giving excellent guest service and fostering a memorable dining experience. He particularly enjoys eating desserts and traveling. Simply put, the word "stressed" means desserts!

YOSHIHIKO IWASAKI / Japan

Operation Director

He has a strong enthusiasm for food and a good sense of taste, which he brings to Pizza 4P's every day. As a result, he is working creatively to improve the quality of KAIZEN. He worked in the food industry for nearly 20 years and lived in Australia, Singapore, Macau, and Malaysia.

EDWIN KANG / Malaysia

Production Director

Joe had a passion for building businesses from his first one he started at the age of 12. Through his own endeavors and working with many SME entrepreneurs he quickly found that if people love where they work and what they do then the company does better AND people live better lives. He now lives his passion everyday which is to inspire people into purpose driven action.

JOE BLACK / United States

Culture and Operations Excellence Director

Ron embarks on a self-discovery journey, determined to understand himself and make a positive impact. With kindness and compassion, he embraces the ongoing process and eagerly anticipates where it will lead. He strives to merge talent and cutting edge tech to uncover business insights to achieve commercial success. As a seasoned sales and marketing professional with 20+ years of experience across Asia, he led successful teams in PH, TH, ID, UAE, and MY, thriving in regional roles in SG.

RONALD ROLDAN FERNANDEZ / Philippines

General Manager-FMCG Division and Group Marketing Director

Ngan has been in her growth journey at Pizza 4P's for 6 years now. She started her first job at Deloitte Vietnam as a consultant then worked several years at Hay Group Korn Ferry, a global management consulting firm before joining Pizza 4P's. Ngan has set her vision to build up a happy working environment where each and every partner in 4Ps are supported for personal growth, have a strong sense of connection among each other and make postive impact to 4P's surrounding community.

LAM THI NGOC NGAN / Vietnam

Human Resource Director

Gaku joined Pizza 4P's in 2013 after working in the Japanese F&B industry for 11 years. He was in charge of the first Pizza 4P's restaurant in Hanoi in 2015. He is now in charge of overseeing the operational efficiency, call center, and maintenance staff in HCMC. He looks forward to coming to work every day, especially when it comes to the implementation of robot runners and the AI-based Pizza Camera.

GAKU YOKOKAWA / Japan

Operation Excellence / T&E Team / GSA Director

Phong has over 15 years of experience in the hospitality industry, gained through education and work in Switzerland and the US. He began working at Pizza 4P's in 2018. He is known for his positive attitude, determined mindset, and creativity. These qualities have enabled him to develop innovative strategies to drive business growth over the years. Phong discovered the habit of meditation with Pizza 4P's and has been enjoying it ever since.

NGUYEN GIA PHONG / Vietnam

Business Development Director

More than 10 years working with startups in Retail, Distribution with multiple experiences, from high level roles as co-founder, investor, to detail oriented scope as Finance Management, and Operation optimization. Currently, Mr. Vy is working as the SCM Director of 4P's, in charge of Demand & Supply Planning, Procurement & Logistics for both food & non-food category. Before joining 4P's, Mr. Vy worked in Assurance scope in Deloitte Vietnam, as Finance Controller for Nestlé Waters Business Unit Vietnam, as Non-executive Director of NQ Agri. Produce Corporation and as Chairman of Alpha Technology Vietnam JSC. Hobbies: sport, reading, investing

LAM TUAN VY / Vietnam

Supply Chain Director

Mark Bain is a Canadian graphic designer, currently based in HCMC, VIetnam. His 10+ year career in the creative industry has carried him across the world, where he has been fortunate enough to collaborate with some world class clients and creatives. Currently Mark is the Creative Director at Pizza 4P's, where he leads the internal Marketing Team to ensure and apply the brand throughout a variety of platforms, products and experiences.

MARK BAIN / Canada

Creative Director

He studied architecture in university, after gaining experience in the fashion industry and working restaurants in Singapore, Kazu joined Pizza 4P's in 2016. At Pizza 4P's, he took on various IT projects, store development, and new business launches such as Beer 4P's and Cafe 4P's in Vietnam. From 2021, he moved to Cambodia and launched a zero-waste concept restaurant. After opening 2 stores in Cambodia, he worked as a marketing brand director for 4P's. Now Kazu is currently in charge of launching Pizza 4P's India and Japan as a global business development director

KAZUYA KUBOTA / Japan

Global Business Development Director

With 8 years of experience at a trading and investment company, he has gained extensive expertise in corporate sales and business development across diverse industries, including apparel and IT startups. Notably, during his recent assignment in New Delhi of 2 years, he had the privilege of the initial expansion of a Japanese restaurant chain brand into the Indian market. Joining 4Ps in 2023 as the overall leader of the India operations and business development, he is committed to driving success and achieving remarkable growth.

TOMOHIRO NISHIDA / Japan

Indian Business Development Manager