Earth
to People
- Oneness -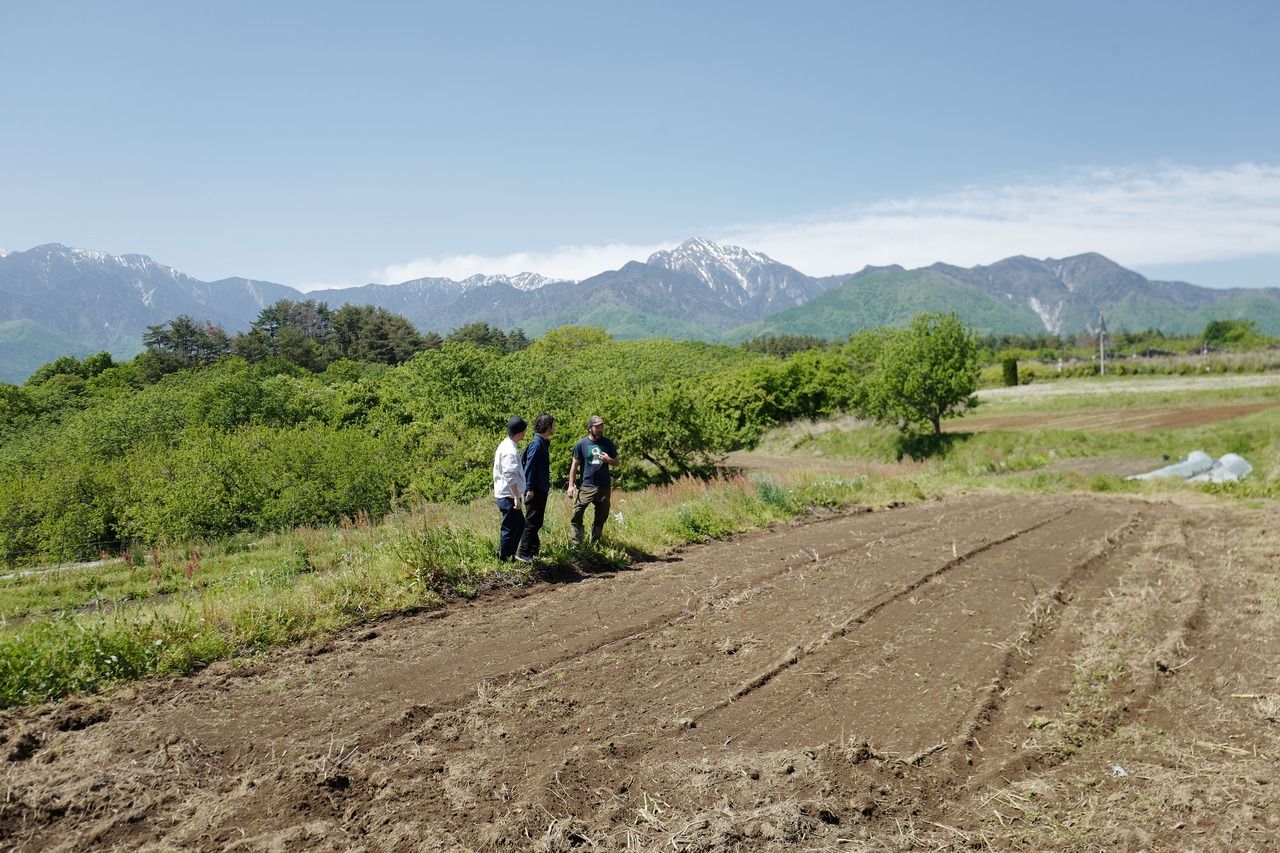 "Earth to People - Oneness" is one of our significant core concepts, embracing the interconnectedness of all. We appreciate Earth's blessings and live in the present, recognizing our integral role in the world. This concept cultivates gratitude and compassion, caring for ourselves and others. Through it, we aim to make the world smile for peace, expressing gratitude to all beings and those involved in nurturing ingredients. Our goal is to offer a compassionate experience to all, regardless of location.
Story of "Earth to People"
The journey of being an "Earth to People" restaurant is the first step towards our vision of "Make the World Smile for Peace". Through the "Earth to People – Oneness" concept, we express our gratitude to all living beings on our planet, including the ingredients used in our dishes.

'Earth to People' is our way of appreciating the ingredients, from their source through their producers, our chefs, and finally our guests. We value food as life, and it is our mission to serve you safe and fresh meals straight from our Mother Earth that are good enough to nurture your body and soul.
House Made Cheese
The cheese factory plays a significant role in 4P's operation. It showcased our commitment to quality and a passion for delivering exceptional dining experiences. We hope that our house-made artisanal cheeses successfully put genuine smiles on your beloved Guests' faces.

We have a wide range of house-made cheeses: Camembert, Burrata, Mozzarella, String cheese, Scamorza, Block Mozzarella, Cream cheese, Ricotta, Mascarpone, New Ricotta.

Burrata is our signature cheese; its outer shell is a curd of mozzarella while the inside contains a mixture of curd and fresh cream. As it has an extremely short expiration period because of the use of fresh cream, it is known to be very difficult to get even in Italy. With farm-fresh milk and professional skills, we have succeeded in producing Burrata cheeses in Vietnam.

Our facility became a center of activity as our cheese maker team worked tirelessly to manufacture a variety of artisanal cheeses, led by Cheese Artisan Keinosuke Konuki. From mozzarella to burrata, the cheese production demonstrated a commitment to workmanship and attention to detail.
Farm to Table
At Pizza 4P's, we are driven by a deep belief that our "farm-to-table" menu holds the key to achieving our vision of making the world smile for peace. We're always urged with the passion to deliver such treasured freshness of the agriculture to each dining table at our place.

The rocket leaves we use is directly sourced from Thien Sinh Farm as a part of Farm-to-Table concept. It's carefully cultivated without using any pesticide or chemical. Totally fresh, safe and good for health!

The crabs used in our dishes are grown naturally with no use of chemicals. Every 2–3 months, each farmer releases about 4,000 to 5,000 crabs. When these crabs are large enough (after 3–6 months), they will be harvested and delivered to our restaurants.

Our cheese factory will remain the "Whey" and deliver it to Thien Sinh farm. There, Whey will be enhanced with other beneficial bacteria to create an Organic Fertilizer Liquid which we use for nurturing our little veggies on the farm.
Sustainable Sourcing
At Pizza 4P's, sourcing plays an important role in our sustainability journey. How we source our products everyday directly impacts our environment, society and communities. We pay special attention to chemical-free farming and responsible producers.

For vegetables, we work with producers that produce in a chemical-free manner that is regenerative to the ecosystem. One of such partners is Thien Sinh Farm.

For seafood, we collaborate with responsible and sustainable fisheries and crab farms to ensure that seafood used in our dishes is sustainably caught. By this, we hope to help protect local marine, mangrove ecosystems and support the longevity of seafood resources.

We're committed to using cage-free eggs in our restaurants as cage-free systems will let hens engage in natural behaviors and allow them to move freely. It's also a sustainable and ethical way of egg production with international animal welfare standards.
Partners of Oneness
At Pizza 4P's, we want to provide the greatest quality ingredients possible, which is why local partners play an important role in our sustainability plan. They are a dot that completes our circle of Oneness, for which we are grateful.

Thien Sinh Farm has helped us enhance the concept "Farm to Table" over the years. Our values were consistent with their manufacturing approach, which prioritized the natural ecology and farming without using synthetic pesticides or chemicals.

Mr. Cham and Mr. Tan are the father and son farmers that provide us with the freshest crabs for our popular Crab Pasta dish. During their 20 years of experience, they have used natural farming practices with no usage of pesticides to ensure quality.

The farm in Siem Reap, Cambodia, has been a strategic partner of ours since the beginning. Our rocket leaves, which are used in 4P's restaurant, come from this farm where the greenhouse temperatures are controlled by natural airflow systems and only compost is used as fertilizer.