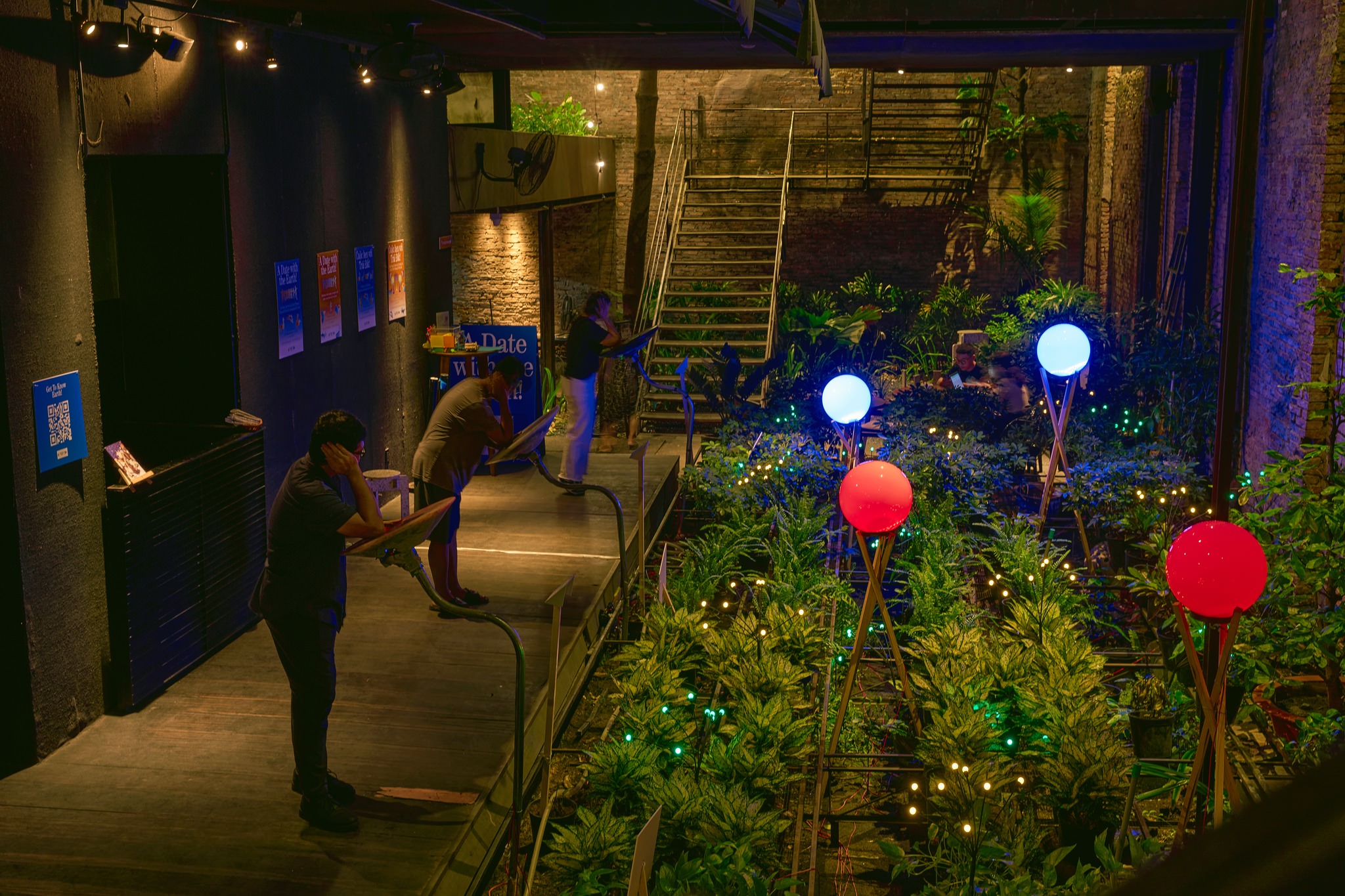 At Pizza 4P's, sustainability is our guiding light, propelling us towards a vision of making the world smile for peace.Beyond culinary triumphs, we make a positive impact on the communities we serve. Uplifting local farmers and championing sustainable farming practices, we immerse ourselves in social and environmental initiatives. We embrace eco-friendly practices that align with our ethos and aim to inspire others and prove that businesses can thrive while nurturing the environment and society. We envision a future where every bite of our pizza satisfies taste buds and symbolizes our shared responsibility to preserve the planet. Join us on this journey towards a sustainable future, create a world where joy, peace, and sustainability coexist harmoniously.
Sustainability
Report VIEW
REPORT
This report showcases our dedication to the environment and society.
Our
Sustainable Way
We are committed to carrying out environmentally-conscious projects to achieve our vision to 'Make the World Smile for Peace', one step at a time. We have been working hard to reduce all sorts of waste in-n-out the restaurants, as well as to sustainably preserve the 4P's ecology.
Sustainable Action
1
CIRCULAR SYSTEM AT XUAN THUY
We opened an experience-based restaurant based on the concept of Edutainment in D2 which is attracting attention as an area of high reputation in Ho Chi Minh. In a unique building that looks like assembling chairs and interiors which remind us of a field athletic with a vegetable garden, a pond and trees, guests are able to learn sustainability while enjoying themselves joyfully. At Pizza 4P's Xuan Thuy, the restaurant uses earthworms to compost some of their food waste. These earthworms can manage around 70 kg/month. It is even more impressive as this branch is built on an 'edutainment' concept. It aims to help our guests to learn about sustainability through dining experience.
2
SUSTAINABLE CULINARY APPROACH
The culinary philosophy of Pizza 4P's revolved around using locally sourced, organic ingredients to create authentic and unique pizzas. We aim to emphasize the importance of sustainability and work closely with local farmers to guarantee that the product we use is of the highest quality. This dedication to assisting local communities and decreasing our environmental effect has been a distinguishing feature of Pizza 4P's. The menu of Pizza 4P's includes a range of pizzas, each with its own distinct personality. Vietnamese ingredients are mixed with classic Italian flavors to produce unique dishes.
The Jar Return Programme was created to help expand the life of our glass jars. Guests can return 4P's yogurt and pudding jars to our Ho Chi Minh City and Hanoi restaurants, where we will collect them, clean and sterilize them, and in the end bring them back to life! After receiving the returned jars, our team will ensure the hygiene of our products. This process consists of soaking them overnight in hot water, followed by thoroughly disinfecting them with alcohol and drying them before reusing.
As an experience-based restaurant, we want to offer our guests a choice of seminars that allow them to go deeper into each concept that we apply and, as a result, learn more about the environment and sustainability. We have multiple workshops, including pizza-making, candle-making, worm composting, sustainable workshop and Indigo-dyeing – all of which aim to provide meaningful and unforgettable experiences for our valued guests.
We are one of those restaurants that take a path of storytelling approach to restaurant design; we seek to incorporate a story about nature, culture, legacy and local charms into each of the store designs. We aim to create a "design language" that can speak for our Sustainability effort with unique building techniques, well-crafted details that correspond to our sustainability belief and meaningful stories to tell. We strive to continually be new with worthy, impressive design, but also to be a peaceful environment where diners want to stay for hours.
Edutainment
Edutainment is a blend of education and entertainment that aims to provide our guests with educationally valuable engaging activities. The concept of "Edutainment" underpins 4P's establishment as an experience-based restaurant as well as an Earth to People restaurant. This is a fundamental notion of 4P's. We have been undertaking numerous activities that extend the concept with the objective to deliver our Guests fun and happiness, while also inspiring creativity in children and arousing spake care in health and the environment through sustainable components. Their most popular Edutainment activities include a pizza-making class, a cheese-making workshop, and the Pizza 4P's Xuan Thuy circular system...